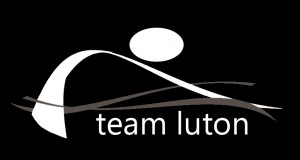 Team Luton Swimming Club is a friendly, highly successful competitive swimming club based at Luton's sports complex – Inspire: Luton Sports Village. We take swimmers once they have completed the ASA Learn to Swim Level 5 and then develop them to reach their full potential – with the club being represented at County, Regional and National Level. Our youngest swimmers are around 7 years old with our Masters aged up to 65 years plus.
Our aim
To provide a SwimMark accredited professional club environment that enables all swimmers to reach their full competitive swimming potential.
What we do
We run a competitive swimming programme, delivered by qualified coaches and within the framework of the Long Term Athlete Development (LTAD) guidance from British Swimming.
We participate in, and promote, competitive amateur swimming events, galas and championships in Luton, Bedfordshire, the East Region and nationally.
We provide facilities so that swimmers can reach the highest standards in the sport from club through to international level.
We run a coaching programme that enables swimmers to improve their stamina, technique and speed through structured training sessions.
We welcome swimmers who have learnt to swim to Stage 5 and who have passed a club trial swim.  Swimmers accepted into the club are allocated a squad, led by qualified swimming coaches who will develop strokes and swimming technique in a competitive and friendly swimming environment. If you think the standard hasn't yet been met, don't worry – check out Active Luton's Hydra programme.