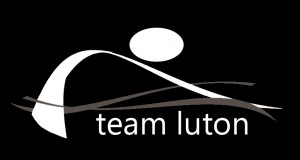 Swimmer Membership Fees
Swimmer fees are made up of an annual membership fee and a monthly squad fee. For details of our fees or if you have any questions about membership, please contact our Membership Secretary.
The annual membership fee includes the subscription to Swim England. All swimmers must be members of Swim England (or another of the Home Nations where appropriate) .  On joining Team Luton we will submit your information to the Swim England to either register you if you are new to swimming, or transfer your membership from another club. Swimmers under 9 years of age (as of 31 December) are not allowed to compete in open competitions, and therefore pay a reduced fee as Swim Train members. Swimmers over the age of 9 have to be registered as Swim Compete.
The monthly squad fees increase as a swimmer moves through the swim squads reflecting an increase in the pool time available to their particular squad.
Volunteers
Like all grass roots sport we rely on many willing volunteers to make the club a success. All volunteers, such as coaches, committee members, officials and other helpers, need to be registered as Swim England members. We will pay this membership fee for anyone who is involved as a volunteer for the club.
Other members
If you wish to be a member of Swim England and of Team Luton without being involved as a volunteer you can still do this by paying a membership fee.  This would entitle you to vote at the AGM. Further details can be obtained from the Membership Secretary.