We have qualified for the Winners Gala in Division 2's Final Round of 2018's M11 Junior Arena League.
In Round 2 of the M11 League at Basildon our youngsters, aged 9 – 11 years old, finished third with 144.5 points, just 9.5 points ahead of the fourth placed team from Dunmow Atlantis.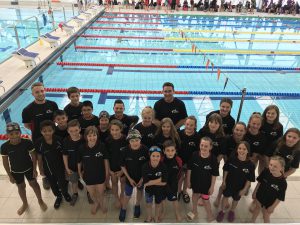 The final third round of the League takes place on Sunday 24th June in Enfield where we will be competing against teams from Greenwich, Newham, Barking & Dagenham and Camden Swiss.