Our younger swimmers were in spectacular form over the second May Bank Holiday weekend competing over in Norwich.
Rhys Davidson won a gold, a silver and two bronze medals with all nine of our swimmers each recording long course personal best times (or finishing within a fraction of a second of them).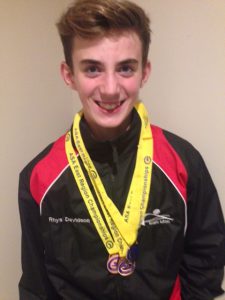 As Adam Taylor commented, "All swimmers came away with plenty of process goals to work on into their final competitions of the season. Congratulations to all who competed and represented Team Luton so professionally".
Read here for a detailed report on everyone's achievements at both rounds of the East Region Long Course Championships.