March Meet 1ER200051 and April Meet 1ER200055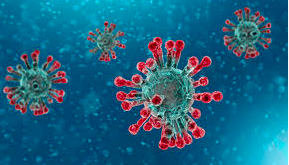 Please be aware that following the Government's guidelines on the need for physical distancing we have reluctantly decided that we have to cancel these meets.
Whilst falling short of banning galas, Swim England's statement last night gives strong guidance on how we should treat galas with swimmers from many clubs. We are clear that we have a moral responsibility to protect swimmers, spectators and volunteers alike.
We appreciate that this decision will be unwelcome by some and so over the last twenty four hours we have evaluated many options to keep the meet going. We  know how many hours swimmers have trained to compete at this level. It is so hard that they won't have the opportunity to race.
We will be refunding fees for swimmer entry and spectators but please bear with us as we have a lot of urgent admin tasks to wind down ahead of the weekend. The refund process will start early next week.
Once again we are deeply sorry for the decision that we have had to make. We wish swimmers all of the best for the rest of the season – please keep training where you can!!!
Thanks for choosing to enter a Team Luton gala and we hope to see you again soon in happier times
Fiona Walmsley (gala promoter)